Reliable
Flexible
Scalable
Our cloud platform offers high-performance and reliable hosting for your applications, helping your business grow seamlessly.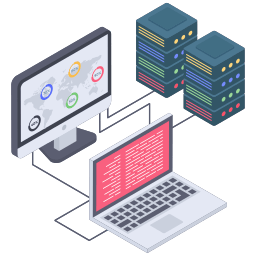 Our objective is to provide our clients with the most exceptional cloud services available, without compromise.

Premium Quality
We design and build our servers in-house to ensure the highest levels of quality and reliability.

Flexibility
Easily scale your cloud instances with just a few clicks to meet the demands of your applications.

Instant Deployment
Our fully automated system deploys your cloud instances instantly upon ordering, allowing you to begin right away.

Privacy First
Your information is securely safeguarded by multiple layers of security and is protected by strict laws in the Netherlands and the European Union.

Hosted in The Netherlands
Our cloud services are provided from multiple data centers located in Amsterdam, Netherlands, which hosts one of the largest internet exchanges in the world.

Powered by AMD Epyc & Ryzen
Your cloud instance is backed by High-Performance AMD Epyc & Ryzen CPUs giving you the best performance!
Basic
Virtual Servers powered by traditional SSD storage optimized for low usage apps and less performance.
Cloud Servers
High Performance Virtual Servers with NVMe storage and AMD Ryzen/Epyc CPUs, designed for all use cases.
CPU Optimized
Virtualized Dedicated Servers with high-performance CPU cores for CPU demanding applications.
High Memory
Virtualized Dedicated Servers with lots of memory optimised for applications with high memory demands.
Web Hosting
Host your website easily and hassle-free with our fully managed cPanel Control Panel.


Reseller Hosting
Provide Web Hosting services to your own customers with WHM/cPanel. Fully integrated into your billing system.
Domains
A domain name is your online presence. Register or Transfer your domains with us.


Bare Metal
Physical Servers (Dedicated Server) providing dedicated access to the raw resources of the server.
Begin expanding your business today with our reliable, high-performance cloud services.
Feature-rich Control Panel